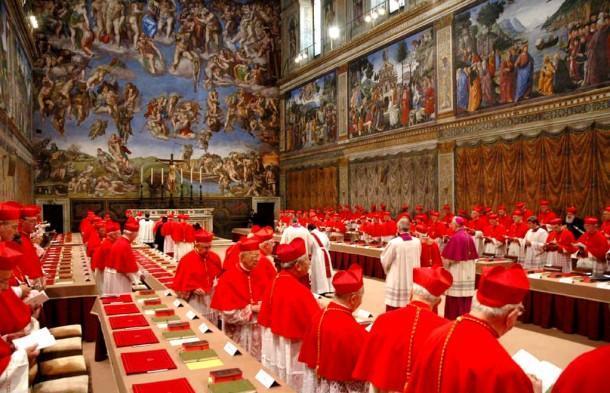 by Sharon Ely Pearson
Well, perhaps the title of this posting is a bit sarcastic or tongue-in-cheek, but all eyes will soon be toward the Vatican as all of the cardinals of the Roman Catholic Church assemble in Vatican City for the Conclave to elect the successor of Benedict XVI.
"In the church," Chicago Cardinal Francis George once said, "everything has happened at least once!" That's no surprise given that the Catholic Church is a nearly 2,000-year-old institution that has adapted to radically different epochs.
But electing a new pope while the former pope is still alive? That's rare.
Indeed, this colorful and curious history continues to be written in today's headlines, as George and 114 other cardinal electors gather in Rome to choose a successor to Benedict XVI – the first pope to resign in six centuries, and after a troubled papacy that has many historians reaching back to the Renaissance for apt comparisons.
So what are some other firsts and lasts, quirks and facts of papal history that you should know about? There are plenty, and Religion News Service has compiled a handy guide. Check it out here!